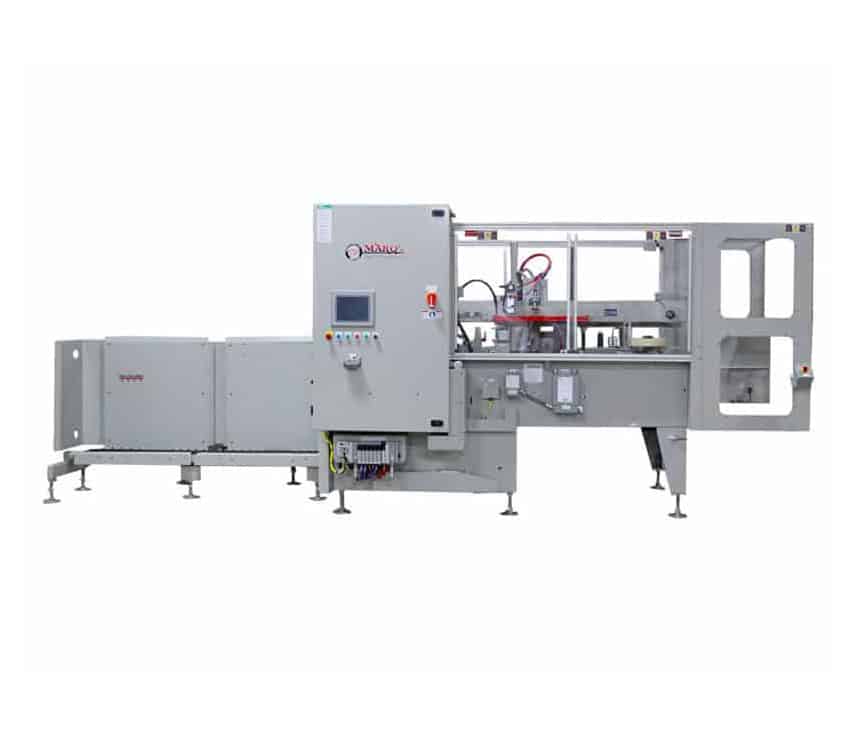 CASE ERECTORS
LEARN MORE
Take a flat case and erect it for the next stage of your packaging line. MARQ case erectors are designed for 24/7 operation and are available in standard, medium and large frame models to give you the flexibility you deserve to meet all your packaging requirements. Click the button to learn more about MARQ Case Erectors.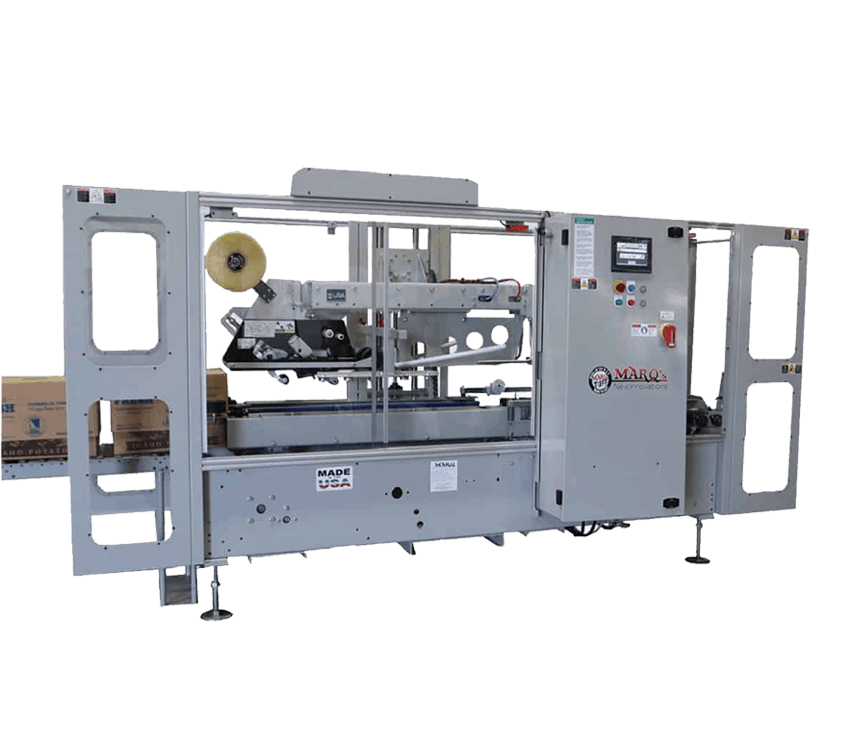 CASE SEALERS
LEARN MORE
Seal cases of uniform size. Our case sealers are available with different drive systems to transfer cases through the machine, (side belt drive, side lug drive, flight bar drive, bottom belt drive), the ability to seal with hotmelt glue, pressure sensitive tape or a combination of both and because each sealer is built based on customer input, you can customize as much or as little as you need.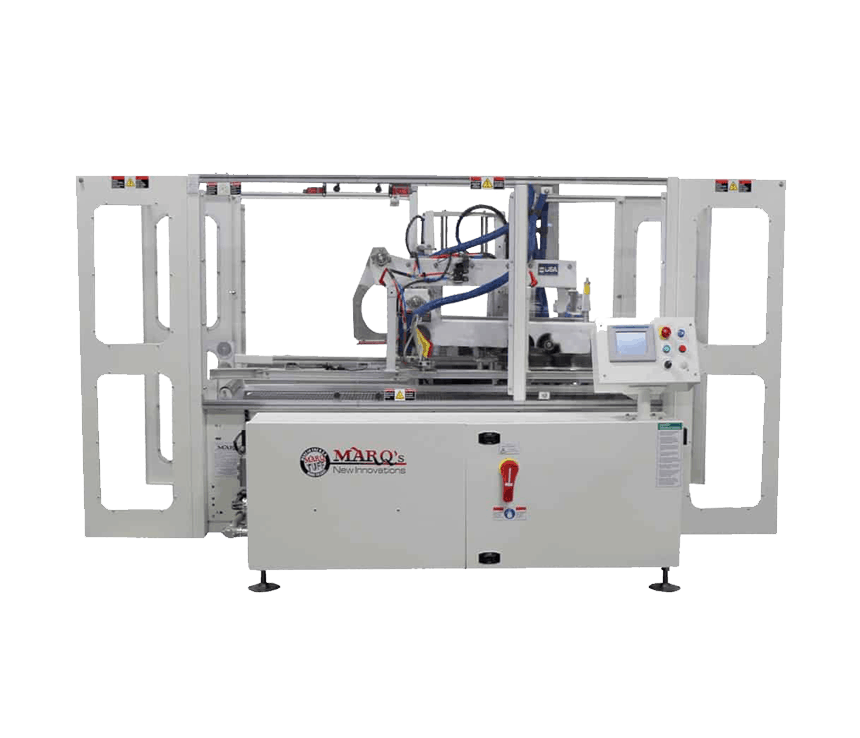 RANDOM CASE SEALERS
LEARN MORE
Seal cases or random sizes. With multiple drive systems to choose from; side lug, bottom belt, flight bar, side belt, raised side belt, raised side lug or top and bottom dual lug drive, MARQ will get you moving in the right direction. Cases can be sealed top and bottom or top only and can be sealed with glue or tape or a combination of the two.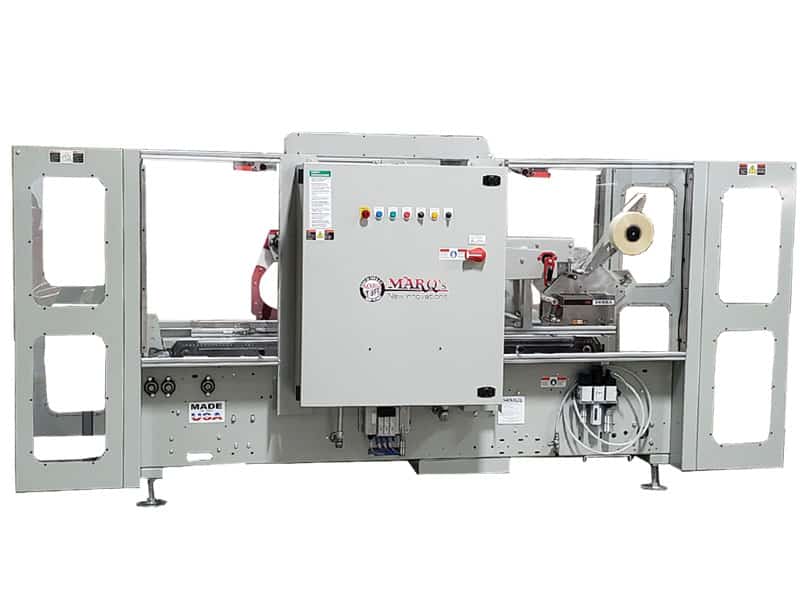 PRODUCT SETTLERS
LEARN MORE
MARQ Packaging Case Vibrators and Case Vibrator Sealers are built to withstand the rigors of 24/7/365 days a year of continuous operation. Heavy duty construction using different drive systems - flight bar, bottom belt and free floating transfer. Reduce in transit settling and save on corrugate costs.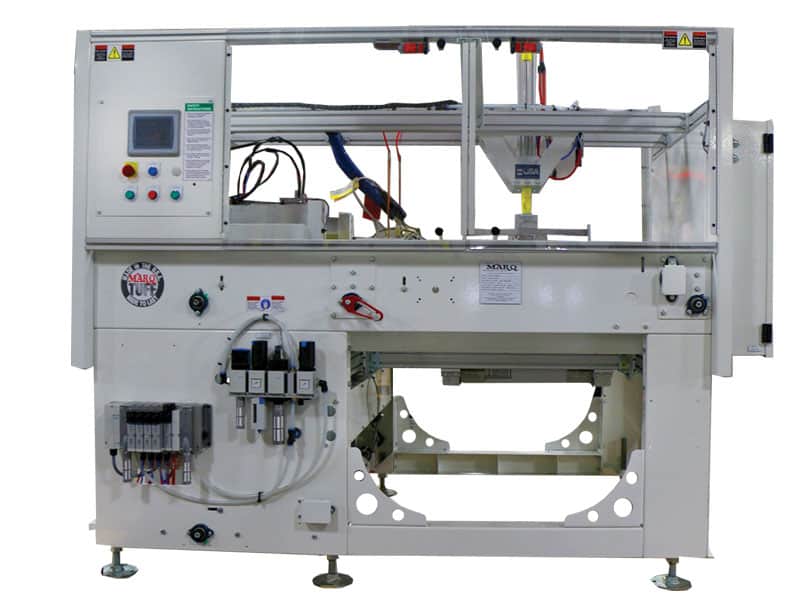 TRAYFORMERS
LEARN MORE
Great for packaging systems that incorporate shrink wrapping. The machines form and seal side slotted or end slotted trays and can be adapted to handle other styles as well. These hot melt glue sealers can handle from 5 to 50 trays per minute. No overhead lifting when loading.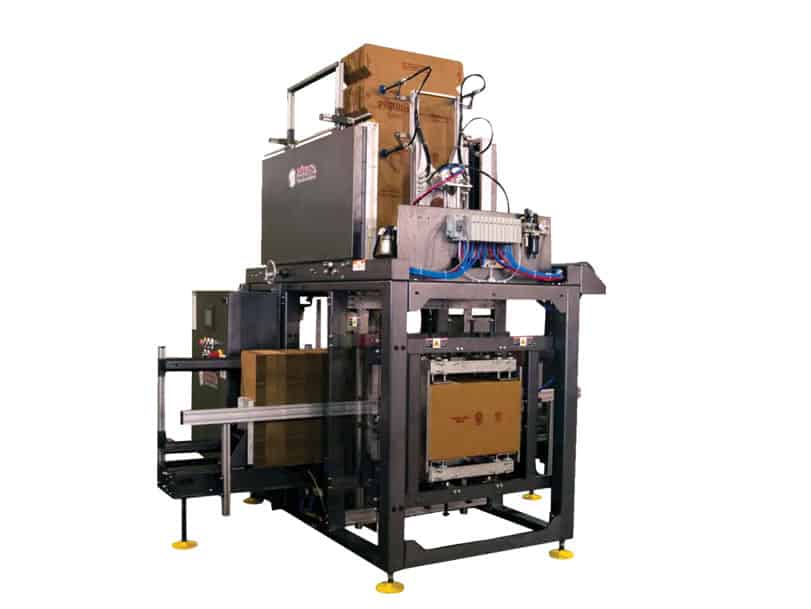 BLISSFORMERS
LEARN MORE
The HPB was built with simplicity in mind. It features a top loading hopper (for the bliss cases), and two smaller magazines for the side panels. It uses a servo driven mandrel that has a vacuum cup on each side, for a precise pick up of the two side panels.